Invest Now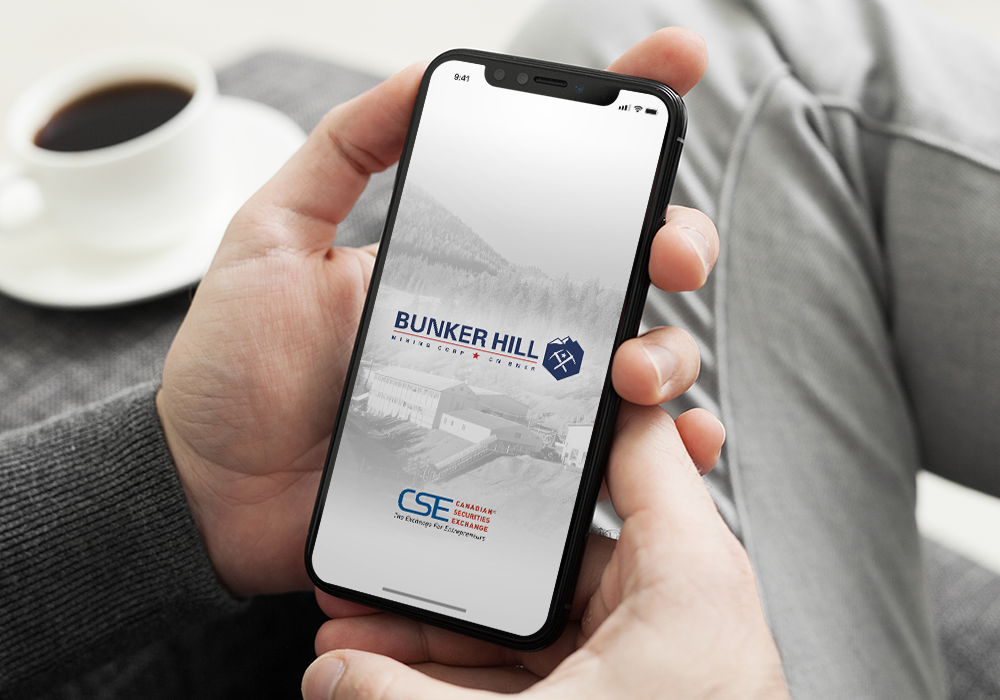 Bunker Hill Mining Corp.'s primary listing is on the Canadian Securities Exchange (CSE) under the ticker symbol BNKR:CA, where the majority of trading volume currently takes place.
To help American investors buy our stock, we have worked with the CSE to identify the easiest and quickest path for investors to buy and sell our shares, particularly in instances where larger volumes are required.
Instructions:
Go to Fidelity.com
Go to the "Open an Account" button at the top
Either log in with existing credentials or create an entirely new profile
Once on the "Open an Account" page, scroll to the "Investing and Trading" section of the page and select an account type
Complete the sign-up process
To buy on the CSE, call their International Trading team at 1-800-544-2976 (be prepared for a 20-30 minute hold) and request activation of the international trading function
Be sure to mention our ticker symbol on the CSE, BNKR:CA
With this information, the Fidelity representative on the phone will enable the international trading function and will walk you through the process of placing trades on the CSE
After a 5-minute activation period, you will be able to buy/sell BNKR online with the Fidelity account
To begin trading with a new Fidelity account:

On the Fidelity home page, go to the "Accounts and Trade" dropdown menu and select "Transfers"
On the Transfers page, select the "Deposit, Withdraw, or Transfer Money"
Follow instructions to link your bank account to the Fidelity trading account
For more options, please contact the CSE at +1-416-572-2000 to request more information or visit https://thecse.com/en/support/investors/how-to-trade-stocks-on-the-cse
American investors are advised to seek tax advice prior to the opening of any investment account, or the purchase or sale of securities.